DONATE
No amount is too small to make a difference. Donate now!
 "Solidarity is not a matter of altruism, but a matter of survival."
David Emile Durkheim




BE A PART OF CHANGE: DONATE TO EDS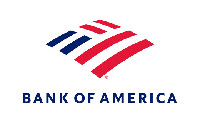 BANK OF AMERICA
SWIFT code BOFAUS6S for incoming wires in foreign currency
Bank of America, NA – 555 California St. – San Francisco, CA 94104
SWIFT code BOFAUS3N for incoming wires in U.S. dollars
Bank of America, NA – 222 Broadway – New York, New York 10038
Name: EXPEDICIONARIOS DA SAUDE INC
Account: 383013007908
Expedicionarios da Saude Inc., or simply "EDS Inc", a nonprofit organization exempt under IRS Code Section 501(c)(3).

BANCO DO BRASIL
Pay to: BRASUS33 (SWIFT Code)
Banco do Brasil, New York Branch (Bank, Branch)
For further credit to: BRASBRRJSBO (SWIFT Code)
Banco do Brasil, Campinas (SP), Brazil (Bank, Branch)
In favor of account: BR8200000000068510001084631C1
Benefited: ASSOCIAÇÃO EXPEDICIONÁRIO DA SAÚDE
Adress: Dr. Heitor Penteado street, 1,300 Joaquim Egidio
Campinas. Postal Code: 13108-002  Brazil
 IBAN: BR8200000000068510001084631C1
PRESIDENT: RICARDO AFFONSO FERREIRA


WHY DONATE?
EDS funds its Expeditions solely on donations from companies, people and socially responsible institutions.
Thanks to this, we are able to provide Surgical, Clinical and Dental care to the geographically isolated populations of the Brazilian Legal Amazon.